Our Purpose
Our Purpose
At Personality Ninja, we like to see ourselves as cartographers of the mind. By mapping out the inner landscapes of our psyche, we hope to help people achieve a deeper understanding of themselves, providing them with the guidance they need to unlock their fullest potential.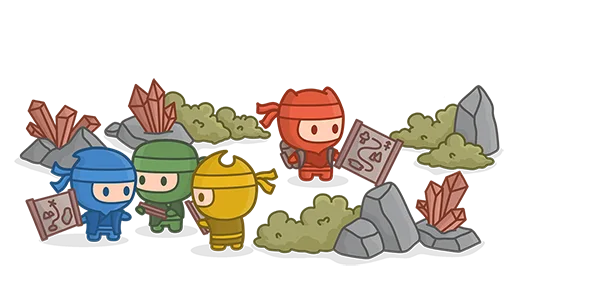 These maps capture the intricate and multifaceted inner worlds of individuals, charting the unique terrain of their minds as they navigate through their deepest thoughts and emotions. By doing so, individuals can find the most effective paths towards achieving their aspirations.
But more importantly, when people hold the maps of their minds, they can be empowered to take responsibility for their life—their thoughts, feelings, words, and actions; and when people hold the maps of others, they can thus truly understand the perspective of others—how people around them think, feel, and act. In doing so, everyone can pave the way for a better and kinder world.
Our vision has always been about making the world a better place and these simple maps have the power to make a world of difference. As nobodies, we realized that we can play a small part in contributing by helping others out with their personal growth. We sought to achieve this by bringing the best of typology to as many people as possible: a personality framework that is theoretically sound, based on empirical observations, and internally consistent, all while being easily understandable at the same time.
We also know that there are many who truly wish to become better people, but more often than not they don't even know where to begin. We truly hope that by sharing our findings, others will find it easier to discover their personal maps in life. Hopefully, this will enable them to find fulfillment in the right direction and put in their best efforts where it matters the most.
And finally, in order to reach as many as we can, we felt the need to level the playing field for the underprivileged by keeping the important stuff free. We made this possible by charging only for the optional features, with hopes that this system will be sufficient enough to maintain and support Personality Ninja.
After all, every human on this planet deserves a fighting chance to become a better person. In doing what we do, we hope to be able to help others lead meaningful, fulfilling, and happier lives.
Your support makes our mission possible!
If you're passionate about making a positive impact and want to join our efforts in creating a better world, we invite you to visit our Contribute page. There, you can explore various ways to get involved and help us achieve our goals together.
---
---
Our Origin
Our Origin
Just like a piece of sushi—family sticks together.
And that's how we roll. In times of trouble, we braved the storms as one. When met with obstacles, we challenged each other to be better.
Whenever, and wherever, we talked and laughed and enjoyed every moment together. We are vastly different; brought up in varying cultures, ethnicities, and religions. Yet somehow, we ended up in the same community, striving for the same purpose. To say that we're lucky is an understatement. It's as if fate had connected our paths together.
Nevertheless, it was only natural for us to have our differences. With each of us offering a different perspective on things, there's bound to be some misunderstandings. Often enough, we are unable to see eye to eye with one another.
Sometimes we even wonder, can we ever agree on anything? But rarely would anyone do anything about it, because it happens all the time. Most people have simply learned to live with the problem, as if things were meant to be like that. As if it's simply the norm.
But it never sat well with us.
Though the work can still be completed if we put our minds to it, we couldn't help but think: what if things could be done better? How could we enhance our synergy, despite our differences?
After years of searching, we finally found it—typology. That was an absolute game changer. Seeing with the eyes of another gave us a whole new understanding on what others think, feel, and want. Communicating with each other never seemed so effective. And before long it dawned on us: we've got to share this with the world.
Oftentimes, life feels like a giant labyrinth: complex and confusing, but in discovering our own personality types, we realized that the map we needed was within us all along; we just had to unearth it. That's what Personality Ninja is all about: to share with you a better understanding of who you are, and what you could be.
Who looks outside, dreams;
who looks inside, awakes.
Carl Gustav Jung
As humans, we are all different. In solving a problem, some might prefer a more confrontational approach, while others would rather navigate their way out peacefully. Some are more perceptive, some are more organized; and some attentive, some introspective. Whichever it is, we are wired to think that our way of thinking is the best.
But if we were to look at it objectively, we'll find that each approach comes with its own set of pros and cons. And any of it, taken to the extreme, will likewise result in bad consequences. After all, it takes all kinds to make the world complete.
We believe that everyone has a talent of their own; and every person has what it takes to leave a positive impact on the world, albeit in varying ways. With a better understanding of how people think, we can all live a better and more harmonious life together.
Understanding each other's personality has united us, and made us who we are today: we're Fuchiki Family—one voice made of many, with diverse perspectives, driven to help others realize their own potential. Little as it may be, we hope that in sharing our ideas, we will be able to leave this world a little better than when we found it.
---
---
Our Identity
Our Identity
In Japanese, Fuchi (淵) symbolizes the abyss. It brings about a sense of deepness or depth, heavily cloaked by a dark and daunting aura. Instinctively, many stay away from it. On the other hand, the word Ki (気) symbolizes the energy, spirit, or qi. It is a vital force that arises out of the conscious mind, flowing through our body like breath and blood from the day of our conception. Together, these words form the basis of our identity—Fuchiki.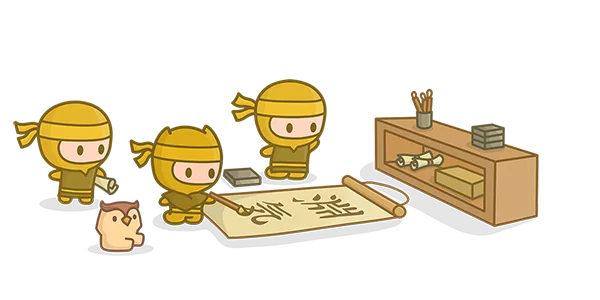 For centuries, the stories told have revolved around a central element: mankind's eternal quest for greater heights. From conquest to conquest we return with tales of grandeur, recounting epic sagas and singing heroic legends, conveniently omitting the other details.
Our family name, Fuchiki, symbolizes that which we ignore: the catalyst for growth—the abyss. It is a long and arduous journey. Agonizing, even. Plunging into the deepest depths of the abyss, darkness envelops everything, confining us in a realm where fury blinds, and despair consumes.
In spite of that, one thing is certain—this journey will have transformed our lives more than we can ever imagine, and it will be worth the suffering. As Carl Jung so aptly puts it, "no tree can grow to heaven unless its roots reach down to hell."
Our Fuchiki Family means the world to us. Together, we embody the concept of Zoku (族): we traverse across the ominous caverns in life, marching to the beat of the same drums.
Like everyone else, we've had our struggles too; and as fires and storms strike, we carry on, working our way through as one. For as long as we're together, we will always strive beyond our limits.
We go beyond just happy moments. No matter good or bad, for better or worse, we always push each other to be better, because to us, that's what it truly means to be a family.
---
---
Our Culture
Our Culture
We do our best in everything we set our minds to.
As a team, we take every task seriously, sparing no effort to deliver excellent results each time. After all, there is little point in doing anything if we're not doing our best.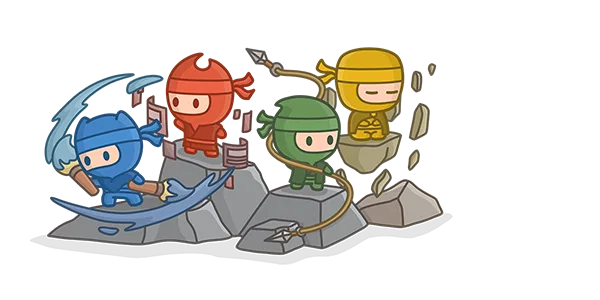 That's not all there is to it though, because by best, we also mean being mindful of our every thought and action. From working to having fun, or even taking naps, it's always a conscious decision.
We seek excellence in everything we do, even kindness. Rather than just being nice, we do the best we can to give compassion to others, particularly in times of need. In all honesty, we find it quite insincere when people offer platitudes simply because it's the norm, especially if the situation doesn't call for it. It doesn't help. Hence, we don't say nice things just for the sake of saying it, and when we say we care about others, we really do care.
To many people, excellence means reaching the top by attaining remarkable results. The way we see excellence, however, is that it goes beyond achieving the extraordinary—it is the ability to live in such a way that every decision we make is intentional and purposeful.
As Carl Jung once said, "Until you make the unconscious conscious, it will direct your life and you will call it fate." We seek to break ourselves out of autopilot, to live a life of awareness.
We strive to live deliberately—to live a Culture of Excellence.
---
---
Our Family
Our Family
The time has come to unveil our extraordinary team of ninjas who form the backbone of Personality Ninja. However, as staunch guardians of privacy, we hold this value in the utmost regard, prioritizing the confidentiality of our members above all else. Nonetheless, while we won't reveal their true identities, we are excited to share the unique quirks and niches of our diverse and talented team, who are the driving force behind our mission.
From creative aficionados to analytical masterminds, our ninjas bring their passion, expertise, and innovative ideas to the table. They are the ones who make the magic happen, pushing boundaries and leaving an indelible mark. Welcome to the fascinating world of the Fuchiki family, where the extraordinary unfolds!

Sadhil Varma
Junior Sub-Editor
Decided to give writing a
try after he failed to get
into medical school.
Fun Facts
SFBV | Perfectionist
Hands are as shaky
as an addict.
Has an extremely
intense gaze.
"Memories fade, but moments last forever."
Zuno Arashi
Chief Storyteller
Gets paid to mock his coworkers in creative ways, like these descriptions.
Fun Facts
NFXV | Pathfinder
Knows at least 20 breakdance moves.
An avid supporter of public transport.
"We are defined
by our choices,
not our words."
Perro
Research Analyst
Spends most of her time researching memes and at times work-related stuff.
Fun Facts
NFXL | Connector
Has a really wacky
sense of humor.
It is almost impossible
to hate this fella.
"Wanna hear a joke? A hairy llama walks into a bar..."

Nekokoro
Design Specialist
See the coolest illustrations we have here? Well, you
can thank her for that!
Fun Facts
SFVX | Free-Spirit
Makes weird noises
at random intervals.
Believes in the
supremacy of cats.
"Here's the solution. Make it cuter,
cuter the better!"
Hiro Noborushi
Media Coordinator
Loves eating food but loves commanding his minions in graphics even more.
Fun Facts
SFXV | Artist
Favorite sport is
competitive eating.
Aims to get six packs...
of Coke, not abs.
"Why eat to live, when you can
live to eat!"
Tsukedaizu
Creative Director
Gossips with the graphics team after he's done
telling them what to do.
Fun Facts
NFVB | Sage
Able to fall asleep even
while standing.
Obsessed with keeping his nails short.
"I'm starting to think that sleeping is my superpower."
d0di
Senior Illustrator
Thinks dressing like
Billie Eilish to work would give her a personality.
Fun Facts
SFXL | Adventurer
Drinks black coffee
like its water.
Knows every single
thing about K-pop.
"Why be moody when you can
shake yo booty?"
Seiki Kobayashi
Senior Artist
A phenomenal artist who's actually an even more phenomenal writer.
Fun Facts
NFVX | Idealist
Has a tendency to walk right into lamp poles.
Uncontrollably drawn
to cute stuff.
"Lessons will always be repeated until they are learned."
Haru Maru
Cultural Consultant
Wanna know what's the diff between ramen and ramyeon? Well, look no further!
Fun Facts
SFLX | Collaborator
Hugs every person she
meets on the street.
Wears a jacket even when it's hot.
"Can we please, please, please turn down the AC?"

Inazuma
Junior Illustrator
A Padawan artist with ambitions of taking over
the graphics department.
Fun Facts
NFLB | Guru
One bowl of rice
is never enough.
Stubs his toes everywhere he goes.
"The past is a place of reference, not residence."
nemu-neko
Junior Artist
Abandoned his dream of becoming a god in Minecraft to become a god in Artcraft.
Fun Facts
SFVB | Individualist
Probably a lobster
in his past life.
Takes his games extremely seriously.
"Life is like a game. You either go big, or go home!"

Prōteus
Graphics Technician
Compresses our digital drawings so that they don't take an eternity to load.
Fun Facts
STVX | Investigator
Keeping quiet is
kind of his forte.
Empties our pantry
every night.
"Every problem contains a seed of its own solution."
-digidux-
Coder-In-Chief
A self-taught computer
geek who sold his soul to
become a coding wizard.
Fun Facts
NTVX | Trailblazer
Can't live a day
without Earl Grey.
Loves his cat more
than his girlfriend.
"Trust me, I'm pretty sure we are living
in the matrix."
-fatdux-
Back-End Developer
Does more than just whacking the computer repeatedly in hopes of a miracle.
Fun Facts
NTXL | Ignitor
Has a crush on
Bunny Girl Senpai.
Questions literally
everything he sees.
"What's the ocean but a multitude
of drops?"
-psydux-
Ux Engineer
Without her, our website would probably look like a soggy piece of bread.
Fun Facts
SFVX | Free-Spirit
Dons the same attire every single day.
Practices magic tricks during lunch.
"Great designs are simple, that's why it's complicated."
Zac Kojima
Executive Director
The big bad boss who was voted to be in charge of bossing us around.
Fun Facts
NTLB | Chief
Enjoys making deeply
offensive jokes.
Reprimands those
who laughs.
"Hey, stop fooling around and get back to work!"
Kurushii Kenshin
Spiritual Advisor
Approaches us during ungodly hours to talk about mind-blowing conundrums.
Fun Facts
NFBV | Oracle
Looks high, even
though he's not.
Speaks somewhat
just like Yoda.
"High on weed,
I am not. High
on life, I am."
Damian Satoshi
Vice President
Second-in-command who does a pretty good job
at babysitting us.
Fun Facts
SFLB | Guardian
Big fat simp for
Apple products.
Might be the creator of Bitcoin. Who knows?
"Be the force that sparks real change in the world."
Kengobako
Data Administrator
Finds true joy in organizing
worksheets. Might actually
be a robot in disguise.
Fun Facts
STBL | Organizer
A living reminder
app with two legs.
Has a memory
that is unreliable.
"Hey, wait a sec! That's not how I remember it..."
Igarashi Hinata
In-House Counsel
Studies a bunch of boring documents to keep us
from being sued.
Fun Facts
NTLX | Torchbearer
Best Wiki Game
player in our office.
Likes a good ol' crossword puzzle.
"l never lose.
I either win, learn, or blame the ref."

Raku Sarutobi
Diversity Strategist
Calls us out for having too many Asian staff but
does nothing to resolve it.
Fun Facts
NFLX | Advocate
Proud of appearance
on TV as a kid.
A professional procrastinator.
"Can someone remind me to think of a quote?"
Cloudy John
Community Manager
Brings everyone together
by unwittingly ending up
as our common enemy.
Fun Facts
SFBL | Protector
Holds a high pitch
easily like a soprano.
Has this queer
obsession with holes.
"Face your truth, or your truth will come to face you."

Hotaru Akio
Community Executive
Seems to do a better job
at starting dramas than resolving them.
Fun Facts
NFLX | Advocate
Lives and breathes Pokémon and Naruto.
Has a built-in modulating twang in his speech.
"Nothing worthwhile comes easy, so
stop slacking!"

mojoJoey
Community Executive
A new mother who's only popular because we like talking to her kid.
Fun Facts
NTXV | Alchemist
Thinks Vegemite is
better than Nutella.
Relaxes to the sounds
of F1 V10 engines.
"A little bit of kindness is known to go a long way."
Ellie Claire
Resource Director
Handles all our human resource stuff such as caffeine needs and food deliveries.
Fun Facts
STLB | Executive
Capable of at least
five wall push-ups.
Rewatches Disney
movies all the time.
"I told a joke about a pizza. It was really cheesy."

Natthaphon
Resource Executive
Uses that big brain of his to keep track of our overly elaborate lunch orders.
Fun Facts
STVB | Pragmatist
Paints d&d minis with
exceptional realism.
Is also an amateur
sumo wrestler.
"To win, you gotta take the chance
and roll the dice!"
Chen Yingzhi
Resource Executive
A clean freak who spends
her day scanning the floor
for any signs of dirt.
Fun Facts
STBL | Organizer
Allergic to dust,
feelings, and stupidity.
Was a debate champ back in school.
"I can't believe my toilet is cleaner
than our office."
Ponleu Pompom
Support Technician
Fixes things daily, but
might just be the one who
broke them in the first place.
Fun Facts
SFLX | Collaborator
Seems to know the randomest of facts.
Makes the finest
tiramisu ever. Period.
"Alright calm down folks, I know what I'm doing here."

z00mba
Equity Analyst
Preaches about world peace at work but goes home to play GTA without conscience.
Fun Facts
NTBV | Philosopher
Uses analogies to
explain everything.
Strong proponent of pineapples in pizza.
"Science falls short in solving the human dilemma."
Blyx
Finance Officer
Keeps a tight grip over our team's finances but struggles to manage her own.
Fun Facts
STBV | Specialist
Is a walking encyclopedia for the history of coins.
Has a love-hate relationship with donuts.
"Stop waiting for things to happen, make 'em happen."
---
---
And that's a wrap! We sincerely hope you enjoyed learning about our journey as much as we enjoyed sharing it with you. Rest assured, we're committed to going above and beyond to provide valuable content that helps others lead a better, happier life.
If you'd like to join us in making a positive impact, head over to the Contribute page to see how you can get involved. Once again, we are deeply grateful for your unwavering support as we continue to develop Personality Ninja, driven by the belief that our collective efforts can make a meaningful difference in the world.