Happy New Year everyone!
There's no better way to celebrate the new year than to spend it with the people we love and care about and doing the things we enjoy.
As we look forward to a new and exciting 2023, let us also spare some time to reflect on our past and to acknowledge all of our failures as well as successes. Despite the failures, look back at how much you've grown. That's truly something to take pride in.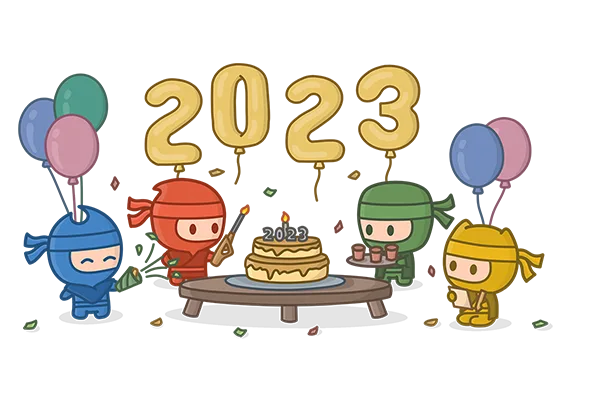 We hope that you're as fired up as we are for 2023! A brand new year for us to strive toward our goals, evolve to our fullest potential, and continue our never-ending journey of personal improvement.
Nugget of wisdom: New year's resolutions aren't really something to look forward to. That's because if we truly cared for a goal, we wouldn't wait until the start of a new year to start striving towards it.
Instead, it is about time we realized that nothing actually stops us from taking action and creating plans to achieve the goals that really matter to us, right now—no matter what time of the year!
New year's resolution aside, we hope that everyone is enjoying quality time with their friends and family in this new year holiday. These social gatherings are often the best opportunities for us to bond with people we love as we spot and understand each other's personalities at a deeper level. It's always fun to observe and learn more about people, especially those closest to us!
With all that said, here's to another year of finding fulfillment and living our best lives! Happy new year everyone!